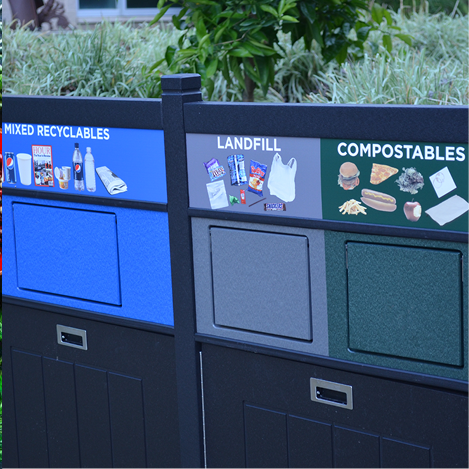 The Student Center is committed to sustainable practices and staff education to help support the University's efforts to become a zero-impact campus. Integrating sustainability with the student experience is a key element that we promote. 
Here are just a few ways we work together to be sustainable:
Recycling and Compost Bins Available in the Building and in the Seawolf Plaza
Water Conservation
The Use of Natural Light
Through these practices, we are helping make an impact not only on our campus and community but in the world.